"And we proclaim Him, admonishing every man and teaching every man with all wisdom, that we may present every man complete in Christ." Colossians 1:28
Schedule of Lord's Day Services
Contact
Church Phone
805-486-2676
Pastor's Study
805-659-2001
E-mail
webservant@fccoxnard.org
Mail Address
723 South D Street
Oxnard, CA 93030
9:30 AM
Sunday School
10:45 AM
Morning Worship
5:00 PM
Evening Worship* with corporate prayer
On the first Sunday of each month, we have Communion during our Worship Service. Afterwards, we invite you to join us for lunch in our Fellowship Hall.
*There is no Evening Service on the first Sunday of the month.
Upcoming Events
For more information about our upcoming events please check our Church Events Calendar.
Vacation Bible School - July 17-21, 2017
This exciting adventure will provide every child with a biblical view of sin and their need for Christ while challenging participants to share Christ with others.
This event is
open for children ages 5 to 12 years old
and it's all
FREE
!
Click here for more details
.
Elders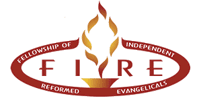 Rick Anderson
Tim Sheehy
Jonathan Downing