"And we proclaim Him, admonishing every man and teaching every man with all wisdom, that we may present every man complete in Christ." Colossians 1:28
Schedule of Lord's Day Services
Contact
Church Phone
805-486-2676
Pastor's Study
805-659-2001
E-mail
webservant@fccoxnard.org
Mail Address
723 South D Street
Oxnard, CA 93030
9:30 AM
Sunday School
10:45 AM
Morning Worship
5:00 PM
Evening Worship with corporate prayer
On the last Sunday of each month, we have Communion during our Worship Service. We invite you to join us for lunch in our Fellowship Hall immediately after the Worship Service. There is no Evening Service on the last Sunday of the month.
Upcoming Events
For more information about our upcoming events please check our Church Events Calendar.
Vacation Bible School - July 18-22, 2016
This exciting adventure will provide every child with a biblical view of sin and their need for Christ while challenging participants to share Christ with others.
This event is
open for children ages 5 to 12 years old
and it's all
FREE
!
Click here for more details
.
Elders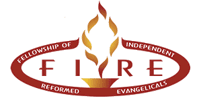 Rick Anderson
Tim Sheehy
Jonathan Downing