Bring your child to Vacation Bible School in Oxnard, California - July 17-21, 2017
This event is free and open to all children ages 5 to 12.
Join in with the fun, learning and adventure on the 2017 Faith Community Church Vacation Bible School program, "The Race is On!".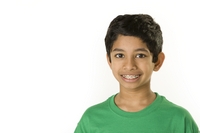 Registration information
For more information, call: 805-200-6467.
Pre-register your child today

Send an e-mail, to vbs@fccoxnard.org
Provide your name and contact information
Provide your child's name, age, any special concerns
Provide your child's t-shirt size

On-site registration will be on the first day of VBS beginning at 8:30am.
Advanced registration is encouraged so that your child will have the appropriate size t-shirt.
2017 - Vacation Bible School Details

Date: July 17-21, 2017
Time: 9:00am - 11:30pm
Ages: 5-12
Activities: Crafts, Bible Stories, Games, Snacks and Music.
Important details: Completely Free program. T-shirt included with attendance.